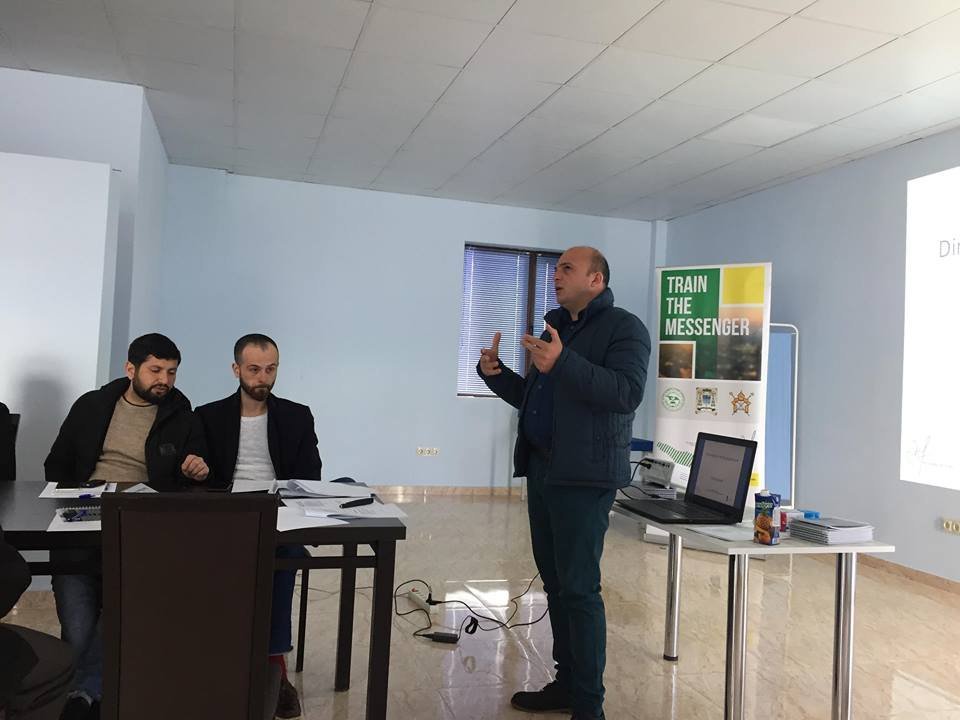 On April 16, 2018, in the framework of the project "Train the Messenger" The Levan Mikeladze Foundation held a workshop for religious minorities of Kakheti region in the village Iormughanlo (Sagarejo Municipality).
During the conference the invited project expert Vakhushti Menabde (Associate Professor Law Major at Ilia State University) and the project`s "Messengers": Oktai Isaev and Tozu Gulmamedova, who actively were involved in projects seminars.
The workshop discussed general standards of freedom of religion, Religious problems of minorities, religion and education system. An interactive discussion was held about this issues. The discussion was simultaneously translated into Azeri language.
Since May 15, 2017, the Levan Mikeladze Foundation implements the project "Train the Messenger " with the financial support of Embassy of the Kingdom of the Netherlands to Georgia.
The aim of this project is to support the integration of minority, as well as strengthen the capacity of religious leaders in order to fight discrimination and stigmatization through raising awareness about human rights and relevant international institutions.