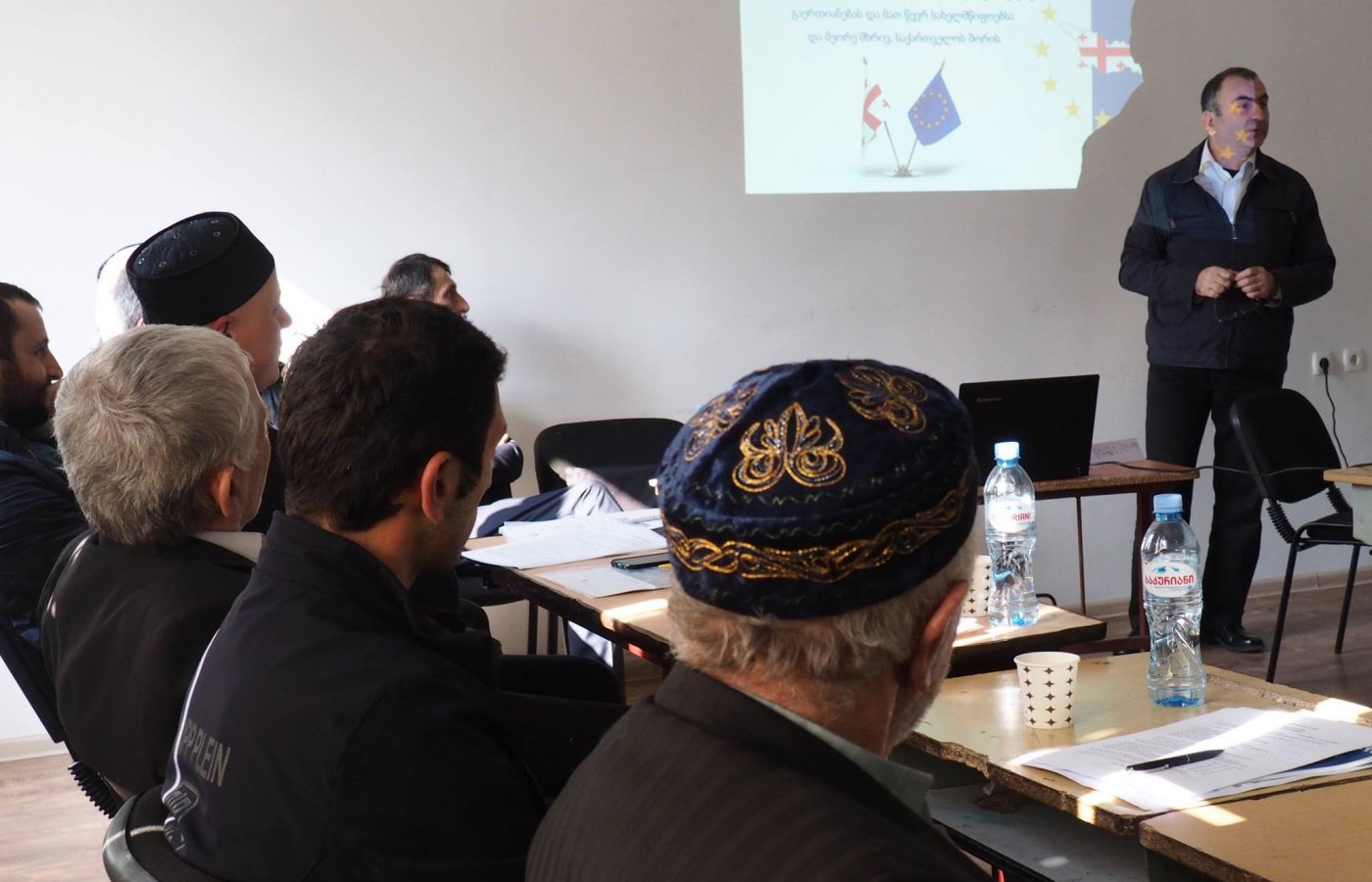 On October 23rd, 2017 in the framework of the project "Train the Messenger" the Levan Mikeladze Foundation held a workshop for religious minorities of Adjara region in local Municipality of Shuakhevi. The meeting was attended by the Muslim religious leaders of Adjara region - Beglar Qamashidze, Mufti of West Georgia, Adam Shantadze- deputy of Mufti, Aslan Abashidze - Mufti of Khulo, numerous Muftis of Shuakhevi and Tkhilvana village, and Imams of Adjara region.
During the conference the invited project experts: Mikheil Mirziashvili (Chairman of the Board and Board Member of Center For Development and Democracy), Zurab Modebadze (the expert of analytical portal www.eugeorgia.info),and Vakhushti Menabde (Associate Professor Law Major at Ilia State University) made presentations. The discussion was moderated by Irakli Tabliashvili(Media expert ).
The workshop discussed the essence and the benefits of the Association Agreement with EU, rights of religious minorities in EU and Georgia, the European models of relationship between religion and state and the challenges of secularism in Georgia and EU.
Since May 15, 2017, the Levan Mikeladze Foundation implements the project "Train the Messenger " with financial support of Embassy of the Kingdom of the Netherlands to Georgia.