Capacity Development of Civil Society in the Regions Essentially Populated with Ethnic Minorities in Georgia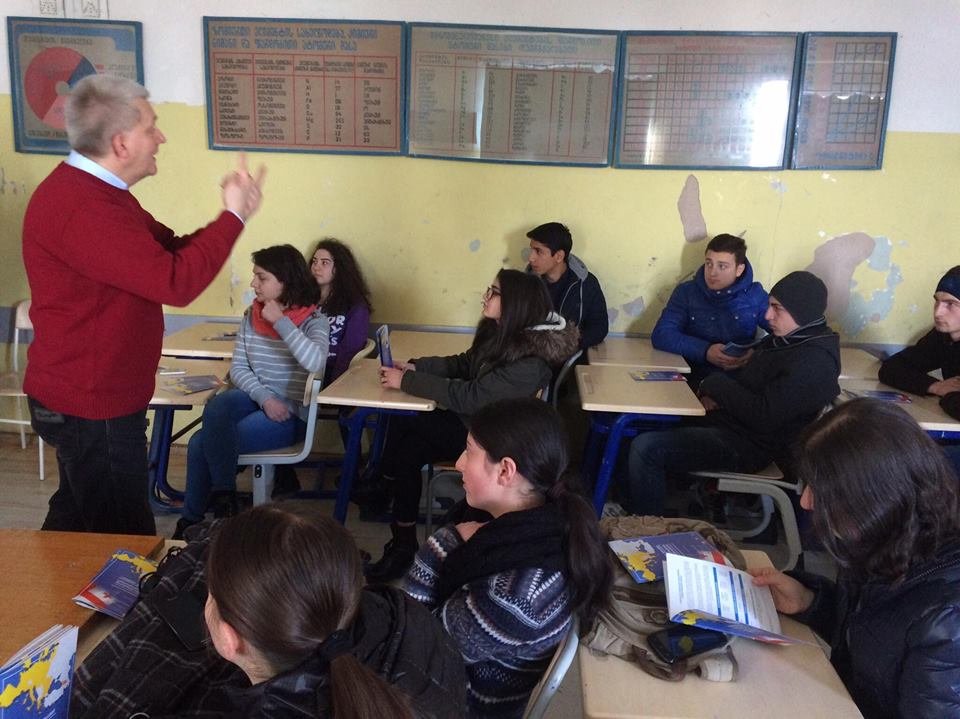 The meetings were dedicated to increase the awareness of European Union, Visaliberalisation and Georgian-EU relations of the targeted public schools in Samtskhe-Javakheti region. The pupils asked many questions which concerned them and the interesting discussion took place between pupils and the invited guest-speaker Dr. Oliver Reisner, Full Professor in European& Caucasian Studies. The pupils, most of all were interested in the future opportunities to study abroad in EU countries.
During the meetings, the documentary movie of Toma Chagelishvili 'Travel to Europe' was shown to pupils, which attracted them very much.
In the end of the meetings, the informative broshures were distributed about Georgian-EU relations and Visa Free Travel to EU countries, which were translated into Russian, Azerbaijan, Armenian and Georgian languages.
The whole process of the meetings was translated into understandable languages for ethnic minotiries (Armenian, Azerbaijan or Russian languages).