WITHIN THE FRAMEWORK OF THE PROJECT, "NATIONAL CONVENTION ON THE EU IN GEORGIA" ON MAY 31, 2022, THE THIRD MEETING OF EXPERTS WORKING ON YOUTH POLICY WAS HELD AT THE YOUTH AGENCY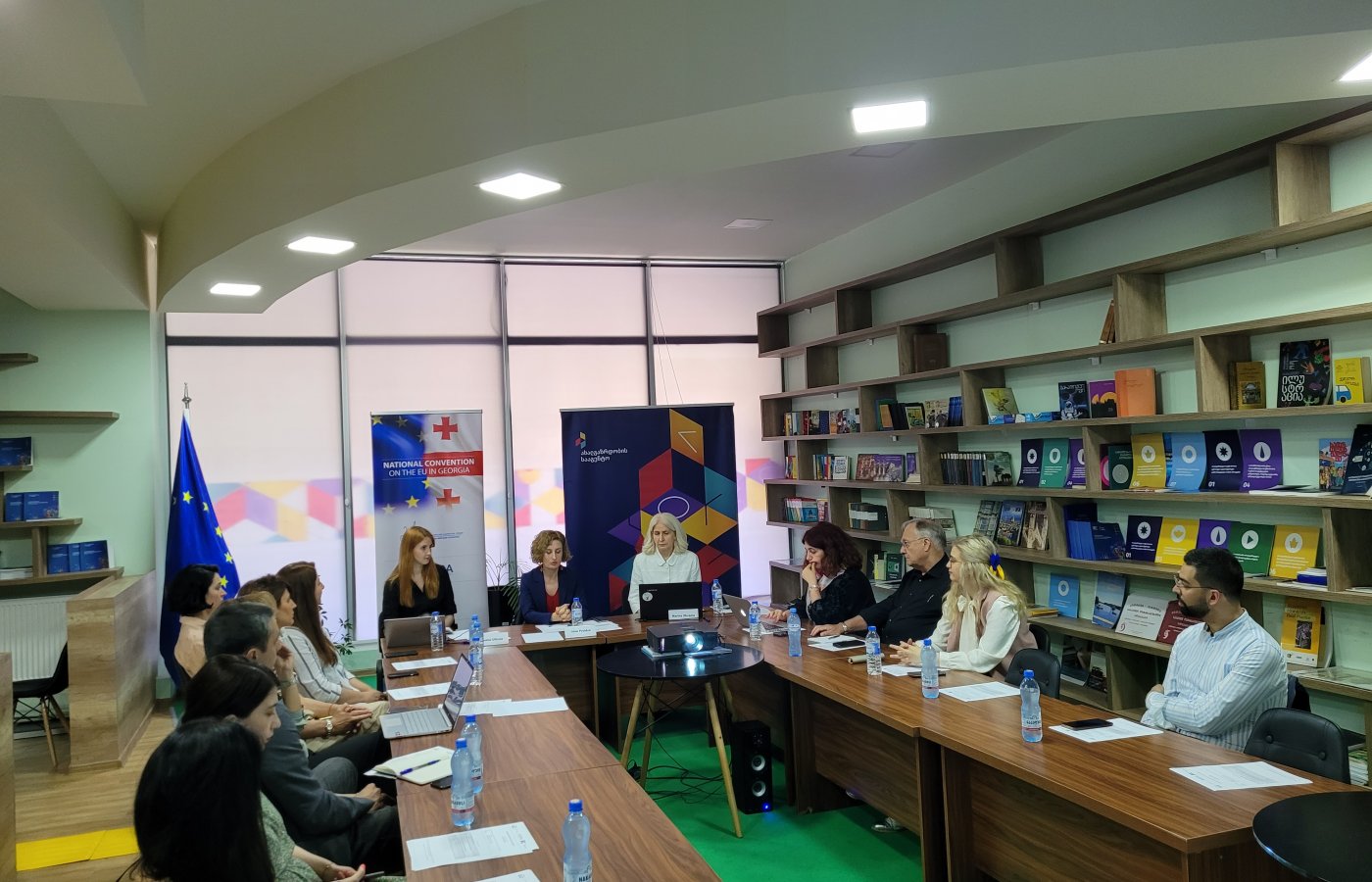 The Levan Mikeladze Foundation, in cooperation with the Research Center of the Slovak Foreign Policy Association (SFPA), is implementing the project "National Convention on the EU in Georgia" with financial support from SlovakAid and the Friedrich Ebert Foundation.
Within the framework of the project, on May 31st, 2022, the third meeting of experts working on youth policy was held at the Youth Agency. It was attended by experts in the field, representatives of the Youth Agency and non-governmental organizations.
The meeting discussed the topic of youth policy issues prepared by the local and Slovak experts. Georgian expert, Marina Zhvania, has presented the document on the topic of "Development a System for Recognition and Validation of Skills Acquired Through Youth Work in Georgia." Slovak Expert, Ivana Ulicna, has discussed "The Recognition of Skills of Young People Through Informal Education in Slovakia."
The discussion was held after the presentations. The meeting was moderated by the partner of "Egeria Solutions," Ms. Irina Pruidze.