The Georgian participants visited the Slovak Republic on a study tour within the framework of the project "National Convention on the European Union in Georgia"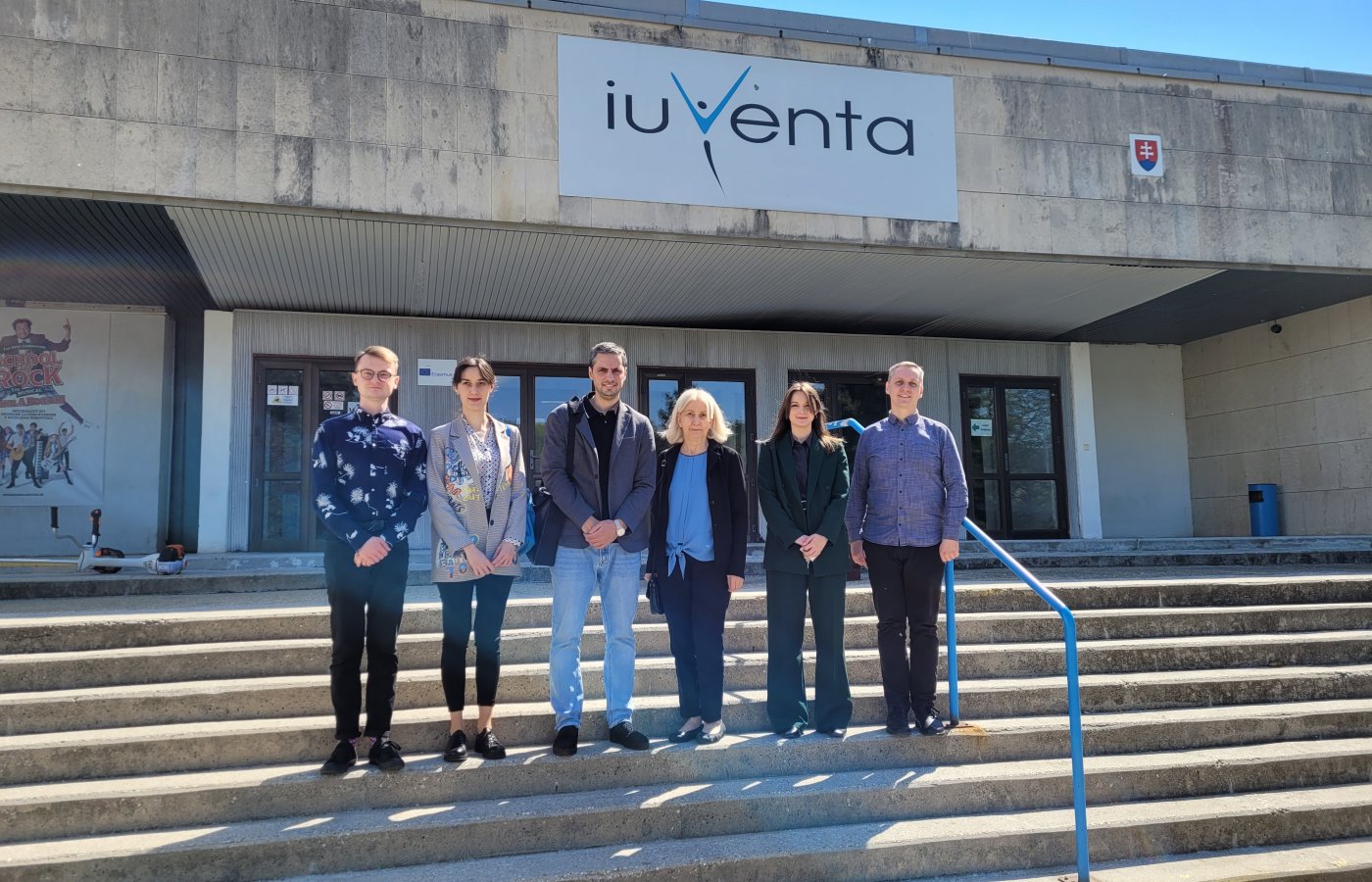 On April 26, Deputy Head of the Youth Agency of Georgia, Vakhtang Baakashvili, youth policy expert, Marina Zhvania, and the Levan Mikeladze Foundation Project Assistant, Tamta Darsalia, went on a study visit to Bratislava, Slovakia. The study visit is carried out within the framework of the project "National Convention on the EU in Georgia."
The purpose of the trip was to familiarize them with the system of work and the experience of state bodies, institutions, and NGOs dealing with youth policy issues.
On 26 April, the study visit participants met with representatives of the Association of Slovak Youth Information and Counseling Centers (ZIPCeM) and the Center for Slovak Training Firms (SCCF). At the meetings, the participants got acquainted with the system of cooperation between youth organizations, the mechanisms for recognizing non-formal education, and the labor qualifications of young people.
On April 27, meetings were held with representatives of the Pontis Foundation and the Impact Games innovation platform. The goal of the platform is to develop digital and board games that will have a positive impact on the community, especially young people. On the same day, the study tour participants visited the Youth Council of Slovakia.
On April 28, the study visit continued with meetings with the Slovak Youth Institute "IUVENTA" and a representative of the Slovak Ministry of Education, Science, Research and Sports. During the meetings, the Slovak colleagues shared their knowledge of the youth policy strategy with the Georgian participants.
On the last day of the study visit, April 29, a meeting was held with representatives of the Slovak Youth Center "Youth of the Street" and "Slovak Junior Achievements".
The Levan Mikeladze Foundation, in cooperation with the Research Center of the Slovak Foreign Policy Association (SFPA), is implementing the project "National Convention of the European Union in Georgia." The project is funded by SlovakAid and the Friedrich Ebert Foundation.