THE SECOND MEETING OF A GROUP OF EXPERTS WORKING ON ENERGY SECURITY WAS HELD ON THE ZOOM PLATFORM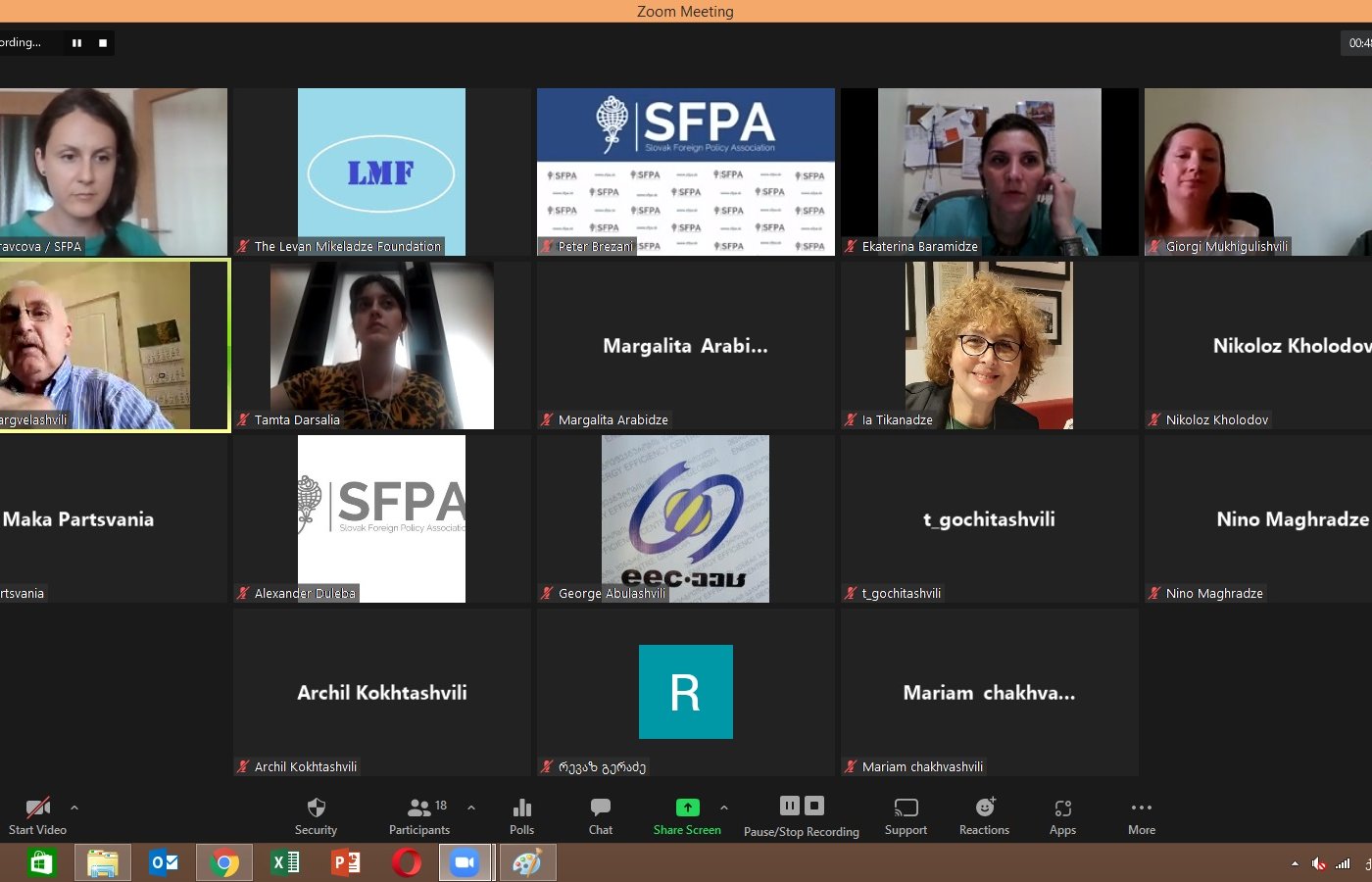 The Levan Mikeladze Foundation, in cooperation with the Research Center of the Slovak Foreign Policy Association (SFPA), is implementing the project "National Convention of the European Union in Georgia". The project is funded by SlovakAid and Friedrich Ebert Foundation.
In the framework of the project, on August 10, the second meeting of the energy security working group on Zoom was held. Field experts, representatives of the Ministry of Economy and Sustainable Development, and non-governmental organizations attended the meeting.
At the meeting, local and Slovak experts on energy security presented policy papers. The Georgian experts discussed Energy Security Assessment Indicators for Georgia. The Slovak expert shared with the participants' assessment indicators for the Slovak Republic and other EU member states.
After the presentations, the participants engaged in a discussion. The entire meeting was moderated by Ms. Margalita Arabidze, Deputy Head of Energy Reforms and International Relations Department at the Ministry of Economy and Sustainable Development of Georgia, and Mr. Murman Margvelashvili, Director of the analytical center World Experience for Georgia (WEG) and an energy expert.
At the next meetings, experts will discuss other important issues and assess the energy security of Georgia. Also, together with Slovak experts, they will provide recommendations to the Ministry of Economy and Sustainable Development of Georgia.