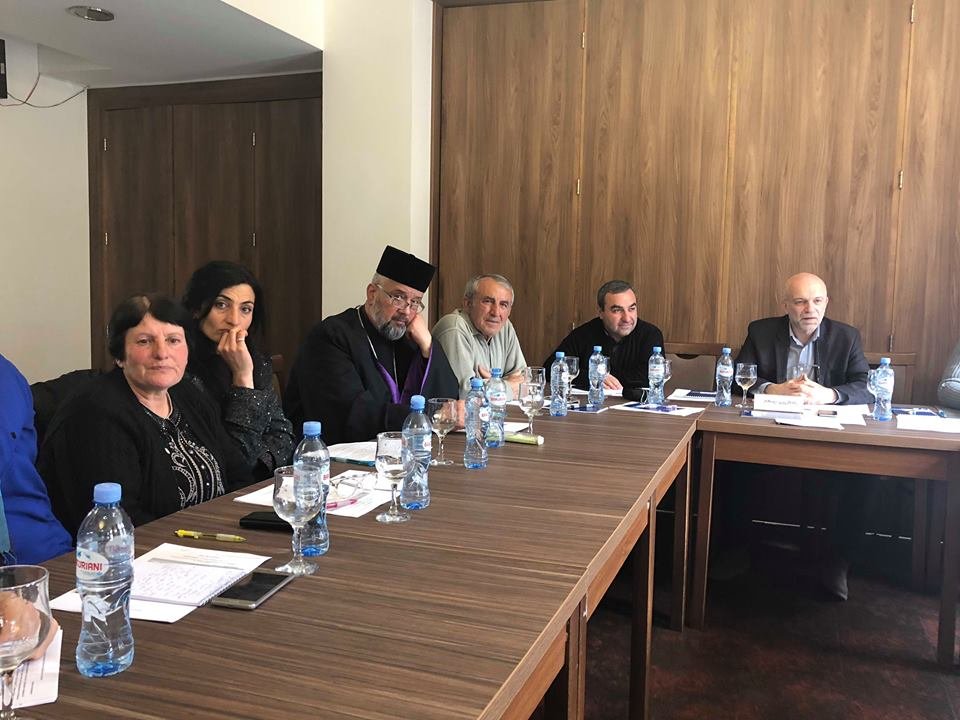 On March 20th, 2018 in the framework of the project "Train the Messenger" the Levan Mikeladze Foundation held a workshop for religious minorities of Samtskhe-Javakheti region in Akhaltsikhe. The meeting was attended by the Latin and Armenian Catholic religious leaders, from Samtskhe-Javakheti region, as well as by the orthodox priests of Armenian Apostolic church and their parishes.
During the conference the invited project experts: Mikheil Mirziashvili (Chairman of the Board and Board Member of Center For Development and Democracy), Tamta Mikeladze (Civil and Political Rights Program Director/Human Rights Lawyer) and Mariam Dolidze (Centre on EU and NATO) made the presentations.
The workshop discussed the current situation and future expectations on Visa Free Regime with Schengen Zone, property problems of the religious ethnic minorities, permission problems with churches and religious properties, EU programs to Georgia and their social aspects.
Since May 15, 2017, the Levan Mikeladze Foundation implements the project "Train the Messenger " with financial support of Embassy of the Kingdom of the Netherlands to Georgia.